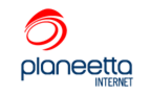 After reviewing their current signature based
Intrusion Prevention System (IPS) and evaluating several other IPS
solutions available on the market, Planeetta selected the IG200 to
protect its customer maintained servers and network operation center
(NOC) from a growing threat of DDoS attacks, protocol anomaly based
hacking, scans and other zero-day exploits. Such network floods were
occurring on a monthly basis and with only a narrow based DDoS attack
on just one customer; connectivity to other accounts was hampered. The
existing IPS device was overtaken with flood traffic and failed. Prior
to the IntruGuard deployment, Planeetta took a painstaking effort with
their Internet Service Provider to determine all sources of attack and
instituted ACLs to block the assault. This method took many hours to
bring the attack under control.
Lauri Pitkanen, Chief Security Officer and Co-founder at Planeetta
explained, "Compared to other solutions available on the market, the
IG200 was the clear choice because of its split-second automated
response, full duplex Fast Ethernet throughput, software upgrade
capability to gigabit throughput, and ease of administration and
monitoring. The ability to create virtual protection zones using the
Virtual Identifier (VID) feature in the IG200 was extremely powerful
and allowed us to separate our operations center from customer servers.
We use the IG200 to block denial of service network floods targeting an
individual customer where such an attack affects all customers. Since
its installation, the IG200 has successfully thwarted several attacks
and helped us trace the source of each."
Ashok Jain, CEO of IntruGuard Devices, Inc. commented, "Web Hosting
has to go on un-interrupted. Companies like Planeetta, that understand
the value of their customers' trust, are quickly realizing the IG
product family can help them keep their wide-ranging services on-line
at all times and maintain mandatory service level agreements."
Planeetta Internet Oy is a provider of web hosting services in Europe,
serving over 5000 customers with an excess of 50 servers in its data
center. Thorough security services include protection against worms,
viruses, spyware, and other malicious attacks to protect their
operations. Services include web site and email support. The company is
located in Helsinki, Finland.
IntruGuard's mission is to secure high-value Internet services and
network infrastructure by delivering built-for-purpose systems for
Intrusion and Day Zero DoS and DDoS Attack Prevention. The company
serves e-commerce, web hosting/ISP, financial institutions, and managed
service providers that are under pressure to deliver guaranteed network
and application performance under all conditions. IntruGuard's IG200,
IG2000, and IG2200 DDoS Firewall security appliances will defeat any
intruder attempting to mount a rate-based attack on servers, subnets or
networks. These appliances deliver maximum performance, intelligence,
and ease of deployment. The company is headquartered in Sunnyvale, CA.
To learn more about IntruGuard, please visit: www.intruguarddevices.com.
For more information about Planeetta Internet Oy, please visit: www.planeetta.net/.